Welcome!
Click on the image below to watch a short welcome video.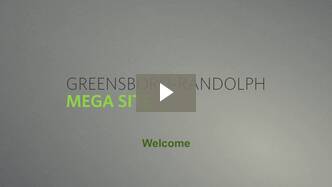 Thank you for joining us to learn more about the Greensboro-Randolph Mega Site Project. The purpose of this meeting is to provide an overview of the project and gather your input.
How To Navigate Through This Meeting
To navigate through this meeting, click on the arrows located on each side of the screen.
Use the navigation bar at the bottom of your screen to revisit any part of the meeting.
Share your comments with us by clicking on the in the lower left corner.